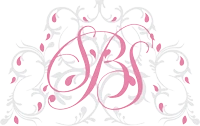 Client co operation is essential for the after care instructions and must be followed completely as instructed, it is an important part of the process. Advanced or improper removal of the the crust may cause severe infection and scratching will cause scarring and the desired effect will not be met. The aftercare is just as important as the camouflage pigmentation process itself.
Multi procedures are required to achieve a natural and realistic covering to replicate skin tone. Freckles can be added if needed. Should you experience a hyper-pigmented halo around the edge of your treated area please do not be alarmed. This will fade with time.
Tubi-Grip rather than dressings may be best to protect the treated area and from marking clothing. Be mindful of tight restrictive clothing. Body camouflage may need to be repeated annually to keep the colour looking realistic.
If the area worked on is covered please remove the dressing as soon as you get home.
To prevent infection you need to cover the area with a loose clean garment or keep exposed.
Follow POST PROCEDURAL ADVICE in the drop down menu on showering and bathing.