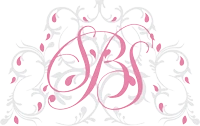 Come to The Best, Come to SBS
We have extensive knowledge and decades of experience delivering beautiful results.
We pride ourselves on taking great care to minimise pain, making the procedure as comfortable as possible and in some cases eradicating pain entirely.
Our Permanent Make Up artists are international world class practitioners and have been carefully selected and trained by only the very best and continue with extensive advanced training, keeping up to date whilst delivering the best results. We will never carry out any work unless the client is completely sure they want to go ahead. We carefully listen to what you are aiming to achieve. Every client is an individual and so are your desired results, we pride ourselves on treating each of our clients with unrivalled respect, caring and understanding.
Time and great care is taken to ensure our client is happy with the colour and the shape before we proceed. The design is pencilled in prior to treatment and we only begin when the client is entirely happy. We are discreet and our treatments are carried out in a relaxed, private, sterile environment using state of the art advanced equipment and pigments. We offer treatments for everyone regardless of age, ethnicity or occupation. We are not in a hurry and prioritise in achieving the best results possible thus providing plenty of time at every stage to complete your treatment.
We appreciate your custom and will take great care to ensure your experience is carried out in a relaxed and friendly manner from start to finish.
Full after care advice will be given and clients will leave happy and wondering why they had not had the treatment earlier. To achieve the desired effect it is crucial that clients follow the after care instructions. They are as important as the procedure itself
My daughter referred me to Select, she had her eyebrows done last year. I have alopecia and was therefore extremely nervous as to whether the makeup would look real. Select was really sensitive to my concerns and spent ages talking to me about different looks, giving me solid advice which I can say I followed. I cannot believe the difference the procedure has made to my life. My eyebrows and eyeliner look quite simply absolutely amazing. Thank you so very much, I will be forever grateful.