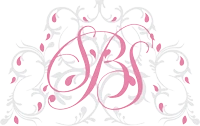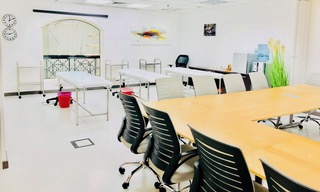 Your Success is Our Success.
Train with the best, train with SBS
Select Beauty Solutions (SBS) have a passion for our students to succeed and endeavor to support them all the way, striving to make them the best they can be in the semi permanent make up and micro pigmentation industry. Our ultimate mission is to inspire others to succeed. We pride ourselves on our pass success rate. Train with the best, train with us, SBS.
Select Beauty Solutions (SBS) is a sister company to Select Training Solutions (STS).
STS provides a fully licensed training facility in the heart of The Knowledge Village campus in Dubai. Also known as The Dubai Knowledge Park the centre of education and excellence. The facility is designed and equipped for all types of training including Beauty and Medical courses. The rental facility can be privately hired by teaching practitioners on a daily/weekly basis. For more information about STS our training facility please click here.
Combined, we have over 20 years experience in Micro pigmentation and Semi Permanent Make Up procedures trained in London UK, Dubai UAE, Florida & California USA, and The Netherlands. All educators are leading trainers world wide. SBS Global Training Academy perform industry leading procedures covering the GCC Gulf states and offer the same high standards in our micro pigmentation training programs. We are accredited with approved qualifications awarded, and Internationally recognized.
This is an opportunity for you to work in the micro pigmentation industry with the opportunity to earn an exceptional income whilst helping others regain their self esteem.
If you are a beginner your career will start here, with the Basic Semi Permanent Make Up Diploma Course. You will be taught how to create beautiful brows, stunning eyeliners and defined lips. All in only 5 days. Should you already be trained in Basic SPMU then you can enroll for the Advanced Medical Course which will enhance your opportunities in revenue and portfolio further.
If you own an existing salon or wish to work out of a salon here in Dubai, then Semi Permanent Makeup is the 'must have' procedure to add to your business portfolio, which is the stepping stone in providing many other micro pigmentation treatments to your clients, raising your revenue and profits even further.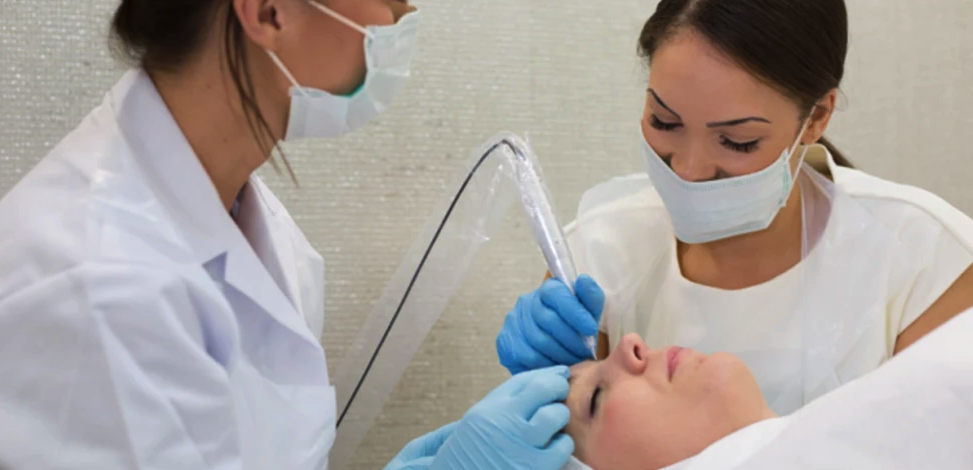 This is an expanding industry and because of its popularity there is continual growth and advances in technology, there is no better time to start a career, whatever your age. A career in Semi Permanent Makeup offers you something that is both flexible to your lifestyle and can provide you with work anywhere in the world and will give you a substantial income and a job you will enjoy.
We have carefully selected a team of trainers who are from all over the world offering their own speciality in the field of Micro pigmentation. SBS educators are tried and tested, well liked, educated, trusted, reputable professionals in the industry. Our scope of innovative first class training opportunities will help you learn and expand your Semi Permanent Makeup skills and revenue.
Our machines and equipment, are state of the art, sophisticated, highly tuned and regulated, the very best on the market today.
Our leading trainer is November Pozzi, a Master Educator of the highest level, with an unblemished reputation and is highly respected amongst her peers worldwide. By choosing SBS you are on your way to starting a new and exciting career. Supporting trainers our all trained in the USA, UK and Dubai.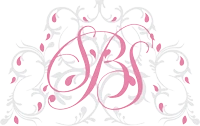 November Pozzi was raised in Florida, USA. She travels to Dubai frequently carrying out treatments and head training courses of the highest level in our facility in The Dubai Knowledge Park & JLT. She is a fully qualified technician initially trained extensively in Florida, USA. She has her own successful clinic in Palm Harbor based out of consultant surgeons clinics and hospitals.

November is a fully qualified technician trained in 2014 with world famous market leaders in intra dermal micro pigmentation. She has 7 years experience. Her talent was obvious from the moment she picked up a hand piece, her work was exact and creative. She continuously pushes herself to keep up to date with modern techniques traveling world wide to ensure she is taught by the best in the industry, attending courses to extend and perfect her skills.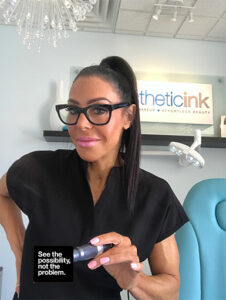 She loves learning new techniques and being the artist she is, she creates her own styles to suit her clients. Her own passionate personal developments give the best results in everything she does. Her speciality is in 3D areola tattooing bringing the journey of breast cancer to a joyful, emotional end. Because of this she feels compelled to use her creativity in teaching others so they can learn to make people feel whole and complete again.
November was an elite competitive aspiring USA gymnast, trained to Olympic standards, she is also a trained ballerina. She has a degree in fashion design whilst her immediate background was a photo stylist set designer.
There is no doubt November is an artist in many areas, she sees things others don't, she is gifted with an incredible attention to minute detail. Her passion, love of people and exacting eye has taken her to the heights she finds herself at today, an exceptional micro pigmentation artist who has been asked by many leading practitioners to teach with and for them.
November Pozzi is in high demand, worldwide. She trains plastic and reconstructive aesthetic surgeons, nurses and general qualified medical staff to carry out the breast procedures required in creating 3d areola and nipples. She has an increasing number of enquiries from consultant surgeons interested in all aspects of her work.
Semi Permanent make up is an Art Form, requiring an understanding of colour, texture and shape. November's ethos is to create a natural look taking time and great care to every client's needs and expectations in the comfortable relaxed atmosphere of her own clinic or in hospitals and surgeries in which the highest standards are met for procedures to be carried out.
November uses a variety of highly sophisticated state of the art machines for all different types of uses to create the exact desired results. These machines reach new levels of safety and precision, allowing skilled technicians to achieve even higher levels of accuracy.She uses the Nouveau Contour digital, the Xion S & Bellar also digital machines including the Lace Nano which is a small state of the art coil machine. The pigments are Permablend.
She has teamed up with SBS and is visiting Dubai on a regular basis teaching courses and carrying out procedures. *See below for available course and clinic dates.
Theory Clinics will be held at The Dubai Knowledge Park whilst practical clinics will be held in JLT.
SBS specialise in Cosmetic Semi Permanent Make Up, Medical & Advanced Micropigmentation, Hair & Scalp Micropigmentation, Tattoo removal, Scar relaxation and camouflage and many more micro pigmentation courses.
Offering training to most of the GCC member states in the Gulf and Middle East. We cover the following countries; UK, USA, UAE. In the UAE we cover Dubai, Abu Dhabi, Sharjah, Ajman, Umm Al Quwain, Fujairah and Ras Al Khaimah. In the GCC we cover Bahrain, Saudi Arabia, Kuwait, Qatar, Oman, United Arab Emirates.
The certificates awarded are globally recognised enabling you to work world wide.
Marjorie Grimm – Colour theory – California USA
Mary Richardson – Hairstroke brows – Florida USA
Teryn Darling – Eyeliner –  Florida USA
Will Anthony – Smokey liner – Florida USA
Mandy Sauler – Areola, 3D Nipple  – Philadelphia USA
Vicky Martin – Areola
John Hashey – Master of Excellence in Advanced SPMU – Florida USA
Ecuri – HFS (Scalp) – Holland, The Netherlands

Finishing Touches – SPMU Diploma of Excellence – Harley Street, London UK
Candice Watson – Dubai – Advanced Medical Micropigmentation Diploma – Dubai UAE


Licensed to practice in Knowledge Village.
Licensed to practice Internationally
Languages: English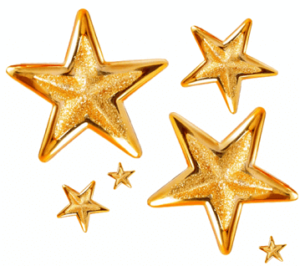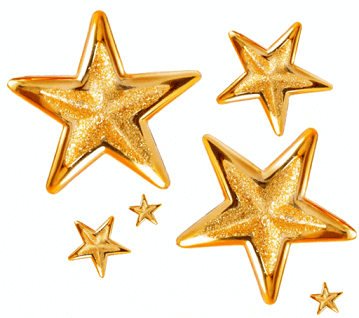 *PLEASE NOTE THAT DUE TO THE COVID-19 PANDEMIC ALL SERVICES AND TRAINING SESSIONS HAVE BEEN SUSPENDED. HOPEFULLY WE AIM TO RESUME IN OCTOBER 2020. HOWEVER WE HAVE A LIST OF STUDENTS AND CLIENTS WHO WILL TAKE PRIORITY IN SCHEDULING BOOKINGS ONCE WE ALL GET BACK TO WORK. PLEASE FILL IN THE CONTACT FORM AND WE WILL PLACE YOU ON THE LIST OR ANSWER ANY CONCERNS YOU MAY HAVE. THANK YOU AND PLEASE TAKE CARE!