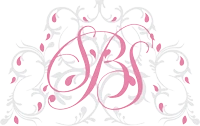 NO soap or cleansers are to be used until the treated area has created its own natural barrier. For the first 24 hours try to gently blot the area using a damp cotton wool pad. Apply a fine film of petroleum jelly, using a clean sterile cotton bud. Only a thin layer is required – DO NOT OVER APPLY. Continue until the area has healed. Gently splash with warm tepid water morning and evening. To keep moist after that period a small amount of Vaseline can be applied.
Once the area has healed, after approximately ONE WEEK, you may go out into the sun but please use a waterproof total sunblock at all times. Exposure to the sun over time will cause fading and colour change. Cover the area with Vaseline when going into chlorinated water (swimming pool or Jacuzzi). Strong chemicals or Glycolic Acid/Peels of any kind may cause the pigment to lighten.
If showering, please try and avoid the water jets hitting the treated area. Ideally no make-up to be applied for at least FIVE DAYS although mineral make up is fine but only using clean apparatus.
DO NOT disturb the pigment or pick, knock or pull at the freshly treated area. It will result in pigment loss and alter your desired results. Remember you will have to go through three phases: heal, peel and fade. Picking and pulling at the scabs will pull the pigment out and your desired results will not be met. It is obvious to us when this has occurred therefore we take no responsibility to treatments which have been marred by clients ignoring the aftercare advice. The aftercare treatment is as important as the treatment itself.
Within 3-10 days the colour will emerge. After 4 – 6 weeks the colour will appear to take on a new strength. Often clients think that they have lost their colour or it has lightened too much – please wait the full 4 – 6 weeks to see the true result (6-8 weeks in an older client). This, along with allowing your body to heal is why we wait a minimum of 28 days before your second visit.
After 13 weeks of your second procedure the true effect will be appreciated – it is well worth the wait.
This is my fourth visit to the same technician in nearly 10 years for my brows and every time I have the maintenance programme they look amazing. Select are lovely, kind, caring professional and very, very hygienic, with exceptional service. It's not painful you just feel a slight tickling feeling, I found the whole experience very therapeutic!! Thank you from the very bottom of my heart for giving me my confidence back!! Truly amazing