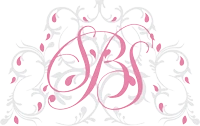 Full aftercare instructions and other important information are given verbally during the consultation and to every client after the procedure in hard copy and by email. This will also include Important Information, Procedural Advice and Immediately After the Treatment.
It is essential the newly placed pigment is not knocked, disturbed, pulled or picked at in the treated area, as it will result in pigment loss. Remember you will have to go through three phases: heal, peel and fade. Picking and pulling at the scabs will pull the pigment out and your desired results will not be met. It is obvious to us when this has occurred and we take no responsibility for treatments which have been marred by clients ignoring the aftercare advice. Please note the aftercare treatment is as important as the treatment itself.
Normal activities can be resumed straight after treatment; clients often go back to work or out the same evening. There will most likely be some slight swelling or redness but this is normal and disappears very quickly. You may notice whitening or blanching around the treated area from the numbing anaesthetic this is quite normal and will subside within an hour.
The colour will always look darker and will fade up to 50% when the colour has healed into the skin and the scabs have sloughed away, this normally takes about 7 days, eyeliner is quickest to heal. Avoid swimming, going in a sauna or Jacuzzi or a gym session after your treatment. After 3 days a light amount of Vaseline can be applied as a barrier and then continue as normal when completely healed.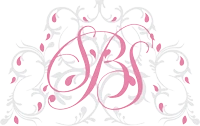 The body has natural defences whereby it will create a fine scab to protect the area whilst healing.
After a few days the scab will slough away. Picking at the treated area as it heals will result in pigment loss and will affect the result. If it itches lightly dab with a clean cotton bud.
After the fine scabbing has sloughed away you will see a lighter colour to the implanted colour which is more realistic. After 4-6 weeks the colour will appear to take on a new strength.
Additional procedures cannot be undertaken until the area has completely healed. We suggest a 4-6 week healing time before further work is undertaken. Please schedule your appointment before leaving the clinic. Once the area has completely healed (6-10 days) consider using a sunblock to prevent the pigment colour fading. Strong chemicals or Glycolic/Acid peels may cause pigment to lighten.
Your procedure is undertaken using sterile products in a hygienically clean environment. It is your responsibility to follow the after-care advice given to avoid any risk of infection. Home care post procedure is of the utmost importance and we accept no responsibility if this is not carried out as instructed, as it WILL affect the result.
This is my fourth visit to the same technician in nearly 10 years for my brows and every time I have the maintenance programme they look amazing. Select are lovely, kind, caring professional and very, very hygienic, with exceptional service. It's not painful you just feel a slight tickling feeling, I found the whole experience very therapeutic!! Thank you from the very bottom of my heart for giving me my confidence back!! Truly amazing