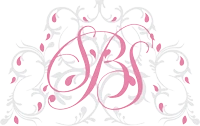 Instructions should be carried out for ten days post treatment.

Light showering possible two hours after treatment.
Exposure to the sun is prohibited
Do not bathe in the sea or swimming pool for at least 10 days.
Do not use a Hot Tub or Jacuzzi for the same time period.
Use of a sauna is strictly prohibited.
Do not itch or peel in the treatment area.
Do not pull out the pigment or disturb it in any way
Apply a cream following the technicians recommendation twice a day for ten days.
Multi procedures are required in order to replicate natural and realistic hair follicles.

Do not wash your head until at least the next morning. Ideally try to avoid washing your hair/head for 3-7 days. Wash very gently with a mild shampoo and do not rub dry or apply heat.
You may notice whitening or blanching in the treated area, this is quite normal and will subside within a few hours.
Careful attention is now required to ensure the best possible 'settling in' of your micro pigmentation treatment(s).
Remember a second treatment cannot be undertaken until the area has completely healed. We state a minimum of 4-6 weeks. We also ask that you return within three months if you require any additional work. No refunds given for failure to return for the second procedure.
Before i had the hair follicle simulation scalp tattooing, there was a constant reminder that something had changed, I was ageing, my hair was falling out. Losing my hair made me feel deeply depressed and as though i had lost a part of myself. Now, since the treatments, when i look in the mirror, i see a hair line where mine used to be, looking perfect again and i no longer feel so depressed. Feel like the old me again.
Michael Swiff – South Africa
"I had a botched hair transplant and felt so uncomfortable and positively ugly, but after the Hair Follicle Simulation tattoo treatment I had a whole new lease of life. I felt like a person and no longer a patient. That is why I did this. The treatment is about making people feel content about their looks and I don't think you can put a price on that."