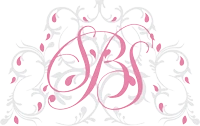 Your Success is Our Success.
All micropigmentation training courses are taught to UK standards by UK London Harley Street and world renowned trained educators with many years experience performing treatments as well as training. Feel at ease with our services, we only use the best to provide the best. 
SBS specialise in Cosmetic Semi Permanent Make Up, Medical & Advanced Micro pigmentation, Hair & Scalp Micropigmentation, Tattoo removal, Scar relaxation and many more micro pigmentation courses to most of the GCC member states in the Gulf and Middle East. 
For more information or for a chat please call +971558438778 or email hello@selectbeautysolutions.com

We cover the following countries Bahrain, Saudi Arabia, Oman, and Kuwait and in the UAE we cover Dubai, Abu Dhabi, Sharjah, Ajman, Al Quwain, Fujairah and Ras Al Khaimah.
SBS specialise in Training students in Semi Permanent Make up and Micropigmentation in the Middle East.
My daughter referred me to Select, she had her eyebrows done last year. I have alopecia and was therefore extremely nervous as to whether the makeup would look real. Select was really sensitive to my concerns and spent ages talking to me about different looks, giving me solid advice which I can say I followed. I cannot believe the difference the procedure has made to my life. My eyebrows and eyeliner look quite simply absolutely amazing. Thank you so very much, I will be forever grateful
*PLEASE NOTE THAT DUE TO THE COVID-19 PANDEMIC ALL SERVICES AND TRAINING SESSIONS HAVE BEEN SUSPENDED. HOPEFULLY WE AIM TO RESUME IN OCTOBER 2020. HOWEVER WE HAVE A LIST OF STUDENTS AND CLIENTS WHO WILL TAKE PRIORITY IN SCHEDULING BOOKINGS ONCE WE ALL GET BACK TO WORK. PLEASE FILL IN THE CONTACT FORM AND WE WILL PLACE YOU ON THE LIST OR ANSWER ANY CONCERNS YOU MAY HAVE. THANK YOU AND PLEASE TAKE CARE!