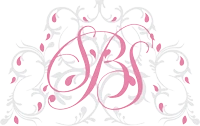 Are you looking for permanent makeup treatments for a fraction of the price? You could SAVE over 50% on treatments. Semi permanent makeup treatments are available at our training courses in Dubai UAE.
Here at Select Beauty Solutions, semi permanent makeup models and medical micropigmentation models are always wanted. Do you want a tattoo removed, unwanted scars relaxed, wrinkles reduced, areola re pigmented? Again, models are required for all of these procedures. Get eyebrow, lip or eye liner treatments from our trainees.
A Permanent Makeup Model, what does it Involve?
When you arrive at the training course venue, you will get a warm welcome.

A full consultation will take place on the day ensuring the treatment of your choice is the suitable procedure for you. Students are closely supervised by our elite expert trainers ensuring your safety at all times. The students are going through intensive training courses and are supervised closely by our world class trainers, so feel safe you're in the hands of experts. Models are required so that our trainees can complete their final assessments. At this stage the students will have had intense training before performing a treatment on our models and they will have already submitted their case studies.
We have specific training days every month. Remember you will be having these treatments for a fraction of the price.
Go to our contact page or email hello@selectbeautysolutions.com and get in touch.